A video projector and screen can add an element of fun to your event. Show a slideshow of memorable photos, a special home video, or a professionally produced presentation. If you are fan of music videos, have your DJ spin the music videos with the music during dancing!
Be sure to check out our other services!
Spacecraft Entertainment supplies a rear projector, 6X8 foot screen, laptop or DVD player, and all necessary cables. We set it all up, hook it into our sound system (if needed), and run the show for you. The only thing you need to provide is enough space (about 10 feet wide x 10 feet deep) and your completed slideshow in a common video file format such as MP4 (preferred), MOV, AVI, MPEG.
View our full equipment list here.
What we provide:
Sound systems and microphones

Video screens and presentations

AV technicians

Small event AV (eg, Breakout rooms, small meetings - small side rooms at conventions and business meetings.)
Some of our A/V services are below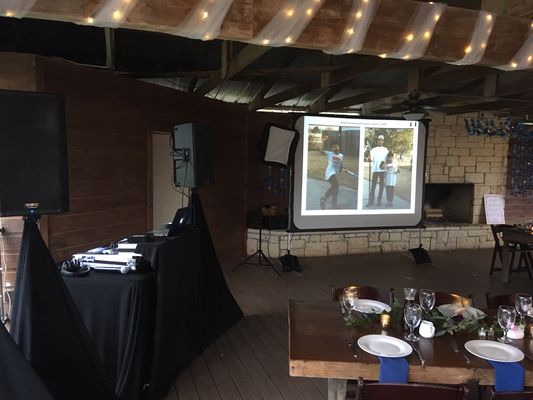 Photo Slideshow
Photos can add a touching walk down memory lane to any event.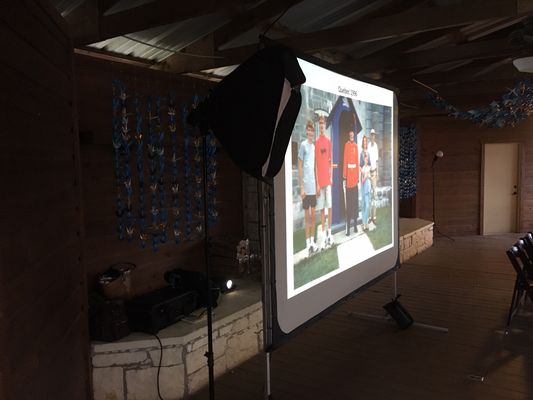 Videos
Whether a home video made on dad's camcorder or a professionally done music video guests will enjoy watching on our large screen and speaker setup.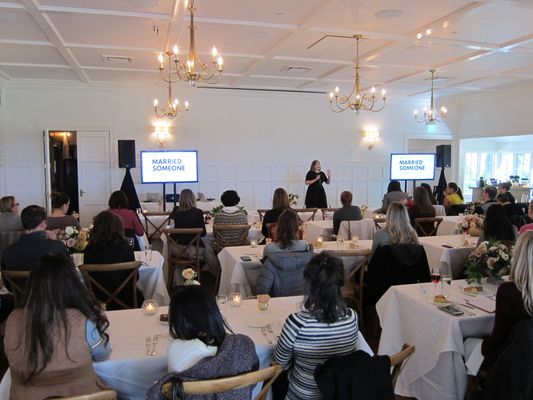 Corporate Presentation
We can help with your next meeting or fundraiser with a great sound and video setup.